RED AND BLACK ELECTRIC GUITAR BACKPACK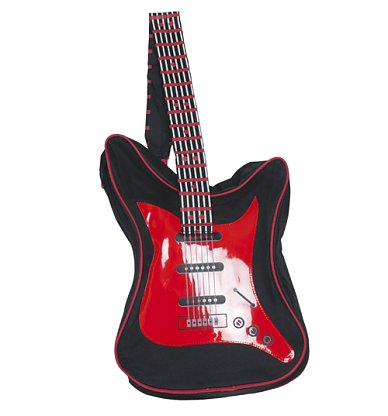 - Guitar shaped cross shoulder bag
- Composed of printed canvas with a zip opening
- Red PU and piping details
- Measures approx 11"X 12"
Order by
4pm today
and this item can arrive
tomorrow!
Wrong size? Change your mind? No problem with our
30 day no hassle returns!
£2.95 UK Recorded Delivery
£5.95 UK Next Day Delivery
£3.95+ Airmail
Free delivery for UK orders over £50
Order before 4pm for same day despatch